On Thursday, the leading cryptocurrency Bitcoin (BTC) got some holders worrying following the drop in price to around $44,000. For Will Clemente, however, nothing has changed. The Blockware Lead Insight Analyst shared some reasons why he is still bullish on Bitcoin for the coming weeks.
Will Clemente: Some Bullish Factors to Hold Onto
In accordance with his tweet on Thursday, Will Clemente opined he is bullish on Bitcoin for the following reasons:
Whales buying heavily over the last two weeks
LTHs aren't taking exit liquidity
Illiquid supply is up only
Bids are being pushed up
Funding & OI not even close to same price levels in February (rally is spot driven)
For the past weeks, Bitcoin whales (BTC addresses holding between 1k to 10k coin) have been increasingly ramping their position just as the price of Bitcoin began to rise again. For the record, BTC whale addresses are holding about 25 percent of Bitcoin of supply, according to an on-chain analyst, Willy Woo.
Additionally, the current BTC accumulation phase is dominated by strong hands, given that the number of illiquid BTC supply has been surging lately, even with retail investors.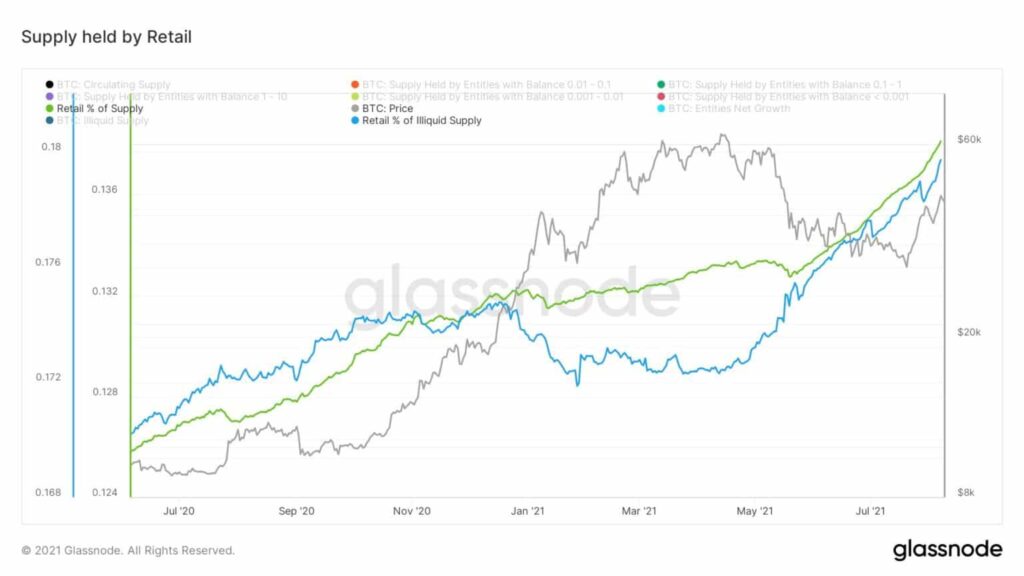 You can also tell Bitcoin isn't done as the long-term holders (i.e., LTHs) are not taking exit liquidity. Recent "Long and Short Term Holder Supply Ratios" data from Glassnode showed that LTHs are still accumulating. As of August 10, the indicator reported that the Bitcoin supply held by the LTHs reached an all-time high (ATH) of 82.68 percent.
At the moment, Bitcoin futures' perpetual funding rate across all exchanges is still very moderate. As seen in the Glassnode chart below, the current funding rate is nowhere near the levels seen in February.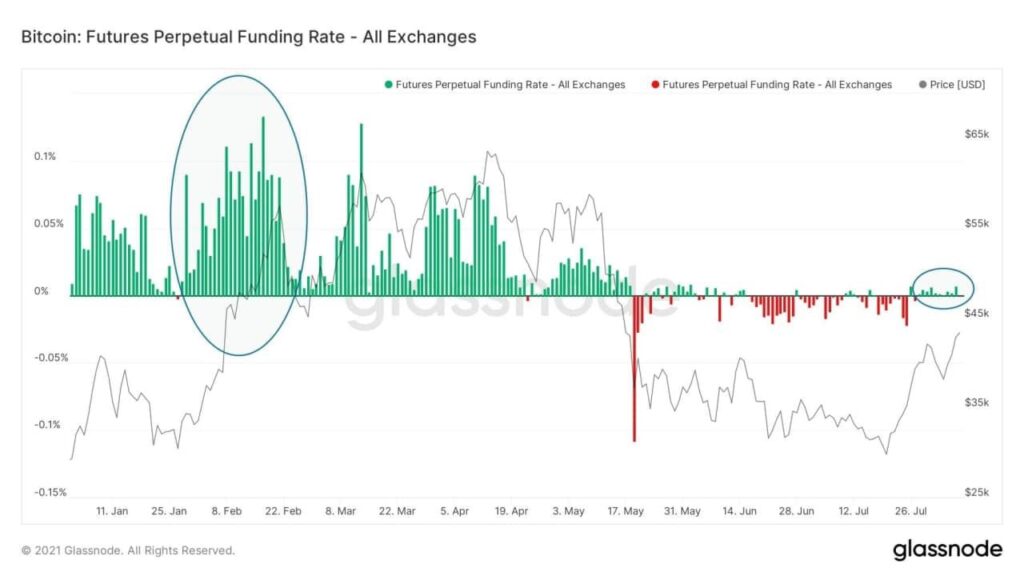 When $50k Bitcoin?
It remains to be seen how soon Bitcoin will reclaim the $50,000 price level. Judging by the indicators, however, a push to that level isn't far-fetched. Bitcoin will have to break into that price level to balance the rise in BTC's illiquid supply shock ratio, as with the level seen around March.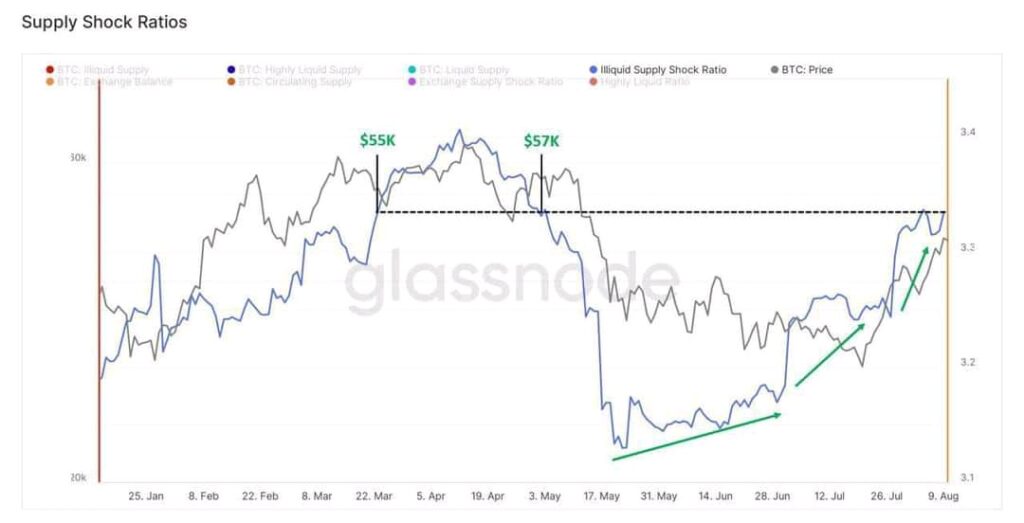 Bitcoin was back trading at $46,264 on Binance at the time of writing. 
Disclaimer: All the information on this website is published for general information purposes only. They are not financial advice and do not represent the opinions of Coindictate to buy or sell any asset. Please do your own research before taking any action.