In the developing world of Crypto, many projects have been developed, ranging from new cryptocurrencies, NFTs, P2E (play to earn) games, RPG (role-playing games), etc. 
Star Atlas is yet another blockchain project that also has its native token (ATLAS) listed on various exchanges. What is Star Atlas all about, and where are the best platforms to buy Star ATLAS?
In this article, I will give you in-depth information about Star Atlas and its token, ATLAS.
What is Star Atlas?
Star Atlas is a P2E (play-to-earn) game developed on the Solana blockchain in 2020, which allows its users to explore a space-themed life.
The game is designed as an MMORPG (Massively Multiplayer Online Role-Playing Games) and was built with the popular unreal engine 5.
In the game set, life is divided into three diverse groups such as; humankind, aliens, and various sorts of robots.
Players are required to choose from any of the three groups and fight for territorial dominance.
As mentioned earlier, Star Atlas was developed in 2020 by Michael Wagner and Pablo Quiroga, who happen to be the founding and co-founding authors, respectively. Michael Wagner set up a team of developers in January 2021 and acquired funding via its first seed round on the 9th of February 2021.
Notable Features in Star Atlas
Despite being a play-to-earn game, it needs to possess some notable features that will make it more enticing because gamers prefer an intriguing game that doesn't offer incentives to just a mere and unattractive game with an incentives model.
Below are some of the features of the Star Atlas gaming platform:
Immersive Gameplay
Games based on the metaverse usually drift their focus away from the graphics entailed in the game. For example, Sandbox and Decentraland, which are very popular in the metaverse games world, have graphics similar to Minecraft's.
In Star Atlas gameplay, users are fully immersed in the game — as the graphics are very realistic.
Players also have several activities available to them to perform, ranging from battling other players to the exploration of various territories and mining resources.
Voting Abilities
POLIS is a governance token used in the Star Atlas DAO (Decentralized Autonomous Organization) to vote for changes or major upgrades.
The DAO implemented in Star Atlas allows gamers to govern the ecosystem regarding how the game is run and future gameplay development.
POLIS token also enables players to impose a fee for other gamers who want to explore personally owned areas In the gaming platform.
Superior Ownership
Players have a decent amount of ownership over properties acquired even from the littlest of weapons to a spaceship or a piece of land.
Unlike real-life scenarios where properties can be confiscated or seized for some reason, all properties purchased by players are secured in the Solana blockchain and cannot be seized due to the decentralization nature of blockchain technology.
Owning property such as land puts a player at an advantage, as it gives them the ability to mine resources available or set up a farm. Properties are traded in the "Star Atlas marketplace" – the primary location for all Star Atlas trades.
ATLAS Token
The ATLAS token is the utility token used in the Star Atlas ecosystem. The token serves as a means of exchange in the platform as it is the major token that can be used to purchase in-game items.
Likewise, players might not be able to access some features in the game unless they pay for it or either hold an ATLAS token; this improves the use cases of the token in the platform.
Earning and keeping the ATLAS token is a bit challenging as the operational costs of playing on the platform, such as vehicle maintenance and purchase, fuel, and other gameplay costs, have to be met.
The token can only be earned through in-game activities or either being purchased during Galactic Asset Offering (GAO) phases.
ATLAS is an Erc-20 token with a circulating supply of 2,160,000,000 coins and a maximum supply of 36,000,000,000 ATLAS.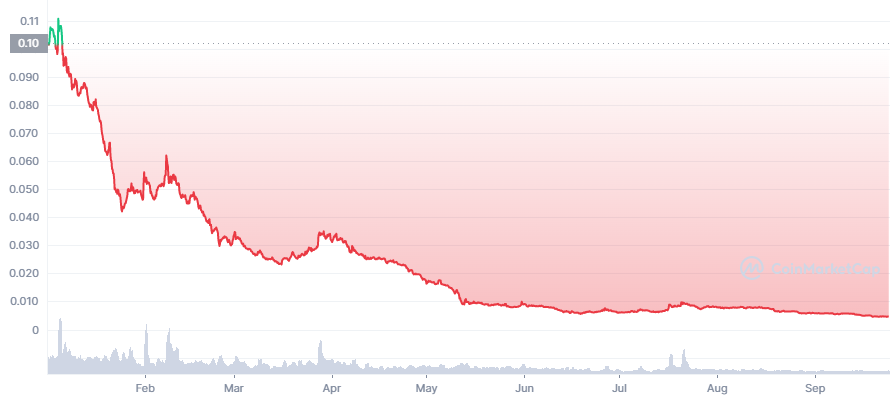 Where to Buy Star Atlas (ATLAS)
You can purchase ATLAS tokens on almost all prominent cryptocurrency exchange platforms. It is essential to note that different exchanges have different pairs for ATLAS. However, it is also possible to buy ATLAS using an ATLAS/USD pair.
Crypto exchange platforms where you can buy ATLAS tokens are listed below:
FTX
FTX is a highly ranked crypto exchange platform developed for traders, and it offers numerous benefits and has earned the trust of many crypto investors and traders. It is worth noting that over 1 million people use the exchange worldwide.
The price of the ATLAS token on the exchange is fair and has a very good trading volume among the other exchanges. The trading pair available on FTX is the ATLAS/USD
MEXC
With a user base of over 6 million people, MEXC is ranked as one of the best exchanges that enable its users to buy and sell ATLAS tokens. Following FTX in terms of trading volume and price, MEXC is a notable exchange you can use to purchase ATLAS tokens. ATLAS/USDT is the trading pair with high trading volume available on the MEXC exchange.
Gate.io
Gate.io is another popular crypto exchange platform that allows anyone to buy and sell on the exchange.
Gate.io has over 10 million registered users worldwide and is one of the most reliable exchanges.
You can also buy ATLAS tokens on the exchange with a trading pair of ATLAS/USDT, and it also has a decent trading volume.
At the time of this writing, the price of ATLAS on this exchange differs a bit from other exchanges such as FTX & MEXC
4. Kraken
The Kraken exchange also has a user base of over 6 million people and offers ATLAS at a very reasonable price and also reasonable trading volume.
ATLAS/EUR/ & ATLAS/USD are the available trading pairs on the KRAKEN exchange.
How to Buy Star Atlas (ATLAS)
If you've wanted to know how to buy Star Atlas tokens, the guide below will walk you through how to successfully buy the token.
Download a wallet or an exchange if you don't already have one. You can choose to download a metamask wallet if you would prefer to use a wallet. Metamask also offers extensions, so you can use a metamask extension on a desktop computer. 
Set up your wallet. Make sure to fill out all the requirements and protect your seed phrases.
Buy a base cryptocurrency. The most preferred crypto is Ethereum or USDT. You can buy the base currency from any exchange.
Withdraw the base currency from the exchange you bought it. You are required to copy the adequate address you would want to transfer your crypto (the base currency). Transfer the amount you prefer to buy Atlas token with.
Decide on a DEX (Decentralized Exchange) to use. There are a lot of DEXes to select from.
Connect your wallet to the exchange using your address.
Swap your ETH/USDT with ATLAS. In the list of the swap options, select 'ATLAS.'
These are quite simple steps but require a decent amount of attention, especially when it comes to copying the right addresses and, finally, during the swap.
Is ATLAS a Good Investment?
The crypto market is very volatile and unpredictable to some extent. However, one can predict how a project would do by taking a look at the tokenomics, team, and community behind the project. 
Star Atlas has a high chance of doing well as it is backed by a community of over 220,000 people, a team of over 200 personnel, good use cases, and tokenomics.
Price predictions on various platforms predicted a possible price of $1 per ATLAS by 2025. Although some experts predicted that the price might be a little difficult, it's achievable due to its use cases 
The price of ATLAS at the time of writing is $0.005.
"Are there chances of Star Altas zeroing out and becoming worthless?" This may be a question you or other crypto investors may ask due to the fluctuations in price. However, it is likely not to happen, considering the developments in the ecosystem
Benefits of Owning/Holding ATLAS
As explained earlier, Star Atlas is a very promising project which continues to gain traction as a result of the use cases it possesses.
As a holder of the ATLAS token, you can expect quite a good ROI (Return On Investment) because of the possible blow-out of the project.
As a Star Atlas land owner, you can also use your land as collateral for loans.
Furthermore, holding the POLIS token allows you to be part of the Star Atlas DAO (Decentralized Autonomous Organization) while making passive income from staking.
Final Verdict
Star Atlas is a good project backed up by a strong team, strong community, well-thought-out use cases, and tokenomics. It remains a wise decision to do more research into the project and seek financial advice before investing in the project.
Disclaimer: This article is for informational and educational purposes only and is not financial advice. DYOR (Do Your Own Research).