On Thursday morning, Ether (ETH) passed $1,900 following the successful transition of the final and major testnet "Goerli" to the proof-of-stake chain. This is the highest level ETH has been in the past two months
Goerli testnets moves to PoS
At 01:45 UTC, one of Ethereum's biggest and most active test networks, Goerli, transitioned from proof-of-work to proof-of-stake Beacon chain. The move reportedly happened at a block height of 10,079,000.
Ropsten and Sepolia, two other Ethereum testnets, have both merged into the proof-of-stake chain over the past two months. Goerli is the last and final testnet needed to be moved before the actual migration of the Ethereum blockchain to the Beacon chain or PoS.
What's Ethereum merge?
The merge is the first of the five planned Ethereum network modifications. The merge may only boost transaction speeds by 10% by decreasing block delays. But the update clears the way for "Surge," the next planned network update, which will bring the TPS limit of the blockchain up to 100,000.
Since the merging would join Ethereum's existing POW chain with the POS Beacon chain, experts predict that the number of available ether will decrease significantly, giving it a value as a store of value comparable to Bitcoin's.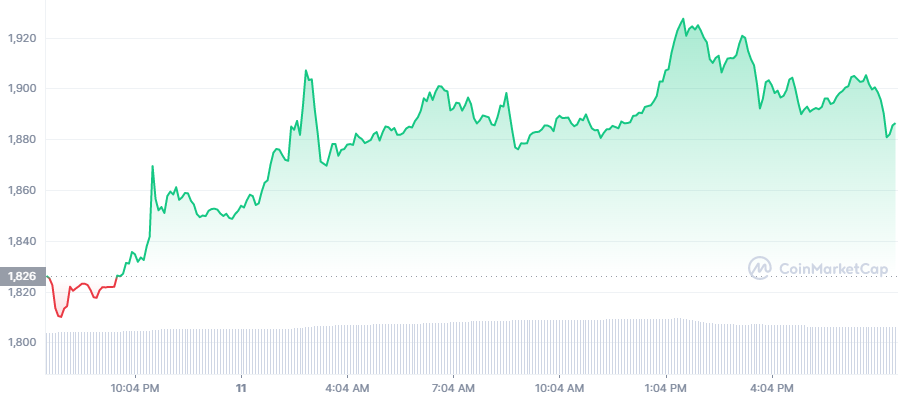 The developers mentioned the 19th of September as a possible date for the integration around a month ago. Since then, ether's price has increased by sixty percent, while bitcoin's price has increased by twenty percent. The whole market capitalization is now $1.2 trillion, a 28% rise from its previous level.