Welcome to Coindictitate how and where to buy Reef Crypto, you may have been wondering how and where you can buy Reef crypto.
In this guide, I will be showing you how and where to buy Reef crypto quickly and easily, a step by step guide on how to exchange the money in your bank account for Reef crypto
Before we commence, I would like to give you insight into what the Reef project is all about and the cryptocurrency (Reef crypto)
What Is Reef?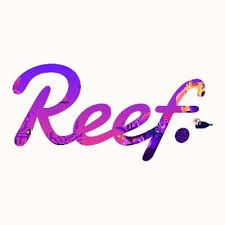 Reef Finance is a Defi platform built on Polkadot that aims to deliver cross-chain trading.
A yield engine and a smart liquidity aggregator are among the project's offerings, work began on the project in the second half of 2020.
Those behind Reef Finance argue that the process of trading, lending, and staking crypto is currently fragmented — creating "a painful experience for all of its participants."
Reef Finance aggregates liquidity and provides automation.
It also aims to address the drawbacks associated with existing trading platforms, while centralized exchanges are prone to security breaches, decentralized rivals can lack liquidity and are often difficult to use.
The Reef Finance was created to help cryptocurrency newcomers overcome the complexities associated with using order books and enable them to learn how different protocols work with ease
Reef Finance is a polkadot project and was founded by Denko Mancheski, his motivation was to remove technical barriers to entry for retail investors who want to get involved with Defi — and offer a straightforward decision-making process that takes a user's appetite for risk into account.
What Is Reef Crypto?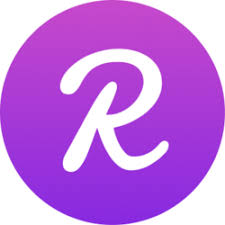 Reef crypto is the utility token that powers the Reef finance ecosystem and is also a native currency on the Reef chain, it is used for transaction fees (gas) and on-chain governance (NPoS and PoC).
Reef crypto is available on two different blockchain which is Ethereum and BSC (Binance Smartchain) blockchain
Reef Crypto has a total supply of 15,934,019,762 Reef, while 13.82 Billion (Reef) in circulation and $301,210,875 Market capitalization
Where To Buy Reef Crypto
There were different exchanges that Reef crypto can be traded and have been highlighted below
Binance Exchange
Binance is a blockchain ecosystem comprising a cryptocurrency exchange, startup incubator, startup investor, and coin information provider. Binance is a highly popular exchange and allows its users to trade hundreds of cryptocurrencies, including Dogecoin, Bitcoin, and Ethereum.
The exchange was founded in July 2017, by Changpeng Zhao (CZ), and was initially based in China, but was later moved out of China due to China's increasing regulation of cryptocurrency. The name 'Binance' comes from the two words 'binary' and 'finance'. Binance exchange requires KYC (know-your-customer), which is the process that banks gather identifying data and contact information from current and potential customers, to prevent fraud. Binance is capable of processing 1,400,000 orders per second and supports many cryptocurrencies. Binance serves more than 15,000,000 users worldwide, operates in over 40 countries, and is based in over 180 countries & regions.
Huobi Global
Huobi Global is a cryptocurrency exchange headquartered in Beijing and with offices in Chengdu, Hong Kong, Seoul, Shenzhen, Singapore, and Tokyo. The exchange was founded in September 2013 and is one of the largest digital currency exchanges in China. The platform features a distributed system architecture built to protect against DDoS and other potential threats. The app is available for iOS and Android. Huobi Global says to be devoted to providing secure and reliable digital asset trading and asset management services to global users.
Huobi Global allows users to exchange crypto for crypto, including Bitcoin, USDT, and Ethereum. Currently, they have almost 300 cryptocurrencies available and support nearly 800 trading pairs.
FTX Exchange
FTX is a cryptocurrency derivatives exchange, aiming to build a platform powerful enough for professional trading firms and intuitive enough for first-time users. FTX is backed by Alameda Research, a cryptocurrency liquidity provider. Binance, a leading cryptocurrency exchange, invested in FTX in December 2019.
The creators of FTX said they founded this platform out of frustration towards other cryptocurrency exchanges. FTX aims to tackle issues regarding clawbacks, broken liquidation Systems, poorly designed products, and margin wallets. The mission of the FTX team is "to build the best derivatives exchange and to help move the crypto space toward becoming institutional."
Pancakeswap Exchange
PancakeSwap is an automated market maker (AMM) that was launched in September 2020.
It's a decentralized finance (DeFi) application that allows users to exchange tokens, providing liquidity via farming and earning fees in return.
Pancakeswap is a decentralized exchange for swapping BEP20 tokens on Binance Smart Chain.
PancakeSwap uses an automated market maker model where users trade against a liquidity pool.
These pools are filled by users who deposit their funds into the pool and receive liquidity provider (LP) tokens in return.
Moreover, PancakeSwap allows users to trade BEP20 tokens, provide liquidity to the exchange and earn fees, stake LP tokens to earn CAKE, stake CAKE to earn more CAKE, and stake CAKE to earn tokens of other projects.
Cointiger Exchange
CoinTiger exchange is a global cryptocurrency trading platform, which is co-founded by SINGAPORE TAI-E CYBER-TECH PTE. The platform provides trading of several coins, such as BTC, ETH, LTC, and EOS. They have more than 300 trading pairs available.
The centralized exchange was launched in 2017 and is based in Singapore. CoinTiger offers CNY/USD cash withdrawal services and multi-language customer service which is available 24/7, according to the website of the platform. CoinTiger also aims to offer a secure platform, by multiple verifications at login. The exchange claims to cooperate with multiple security institutions.
How To Buy Reef Crypto On Binance
To buy Reef crypto on Binance is very simple and easy
Your first step toward purchasing Reef crypto on Binance is to sign up on Binance or login to your account if you have a verified Binance account already, you should make sure you verify if you haven't yet very your account for a smooth user experience
Now, you need to deposit funds to your binance account either through "Fund with credit card" or "P2P" (Peer2Peer) on Binance exchange, I will go with P2P features in this guide.
Click on the wallet at the drop-down left side on your Binance account overview page, then click on "P2P", click on buy and select USDT as the coin you want to buy, then choose the merchant that you would like to buy.
After you have successfully purchased the "USDT", you then navigate to your "P2P" wallet balance and transfer the USDT that you've bought to your spot wallet.
Then you navigate to the "Trade" feature on binance and sell the USDT to Reef crypto easily.
If you buy with a market order, it will be executed almost immediately and you can decide to withdraw, sell on binance back to BTC or Usdt or send to an external wallet address.
How To Buy Reef On TrustWallet
To buy Reef crypto on Trust wallet, you need to firstly download the trust wallet app on Playstore or Appstore and then create a wallet
In the course of creating a wallet on Trustwallet, a 12 recovery phrase word would be assigned to you and you've got to save the 12 mnemonic words in a safe place, then verify that you have written the words down because that's the only means of recovering your wallet in the case of device lost or any unforeseen circumstances
Click on "Done" and your wallet is ready, you don't need to create a new wallet if you already have an existing wallet
After that, the next step is to buy Reef crypto with your wallet on Trustwallet but you need to utilize the inbuilt Dapp browser in the Trustwallet app and navigate to Pancakeswap.
Now to buy Reef crypto on Pancakeswap, you have to get resources to use.
Create a binance account and verify the account with your ID document or login into your existing binance account
After that, buy USDT on your binance account with Binance P2P trading features and sell it for BNB by utilizing the spot trade feature on binance, like it was previously elaborated.
Then open your trust wallet app and navigate to "Smart Chain" and copy the address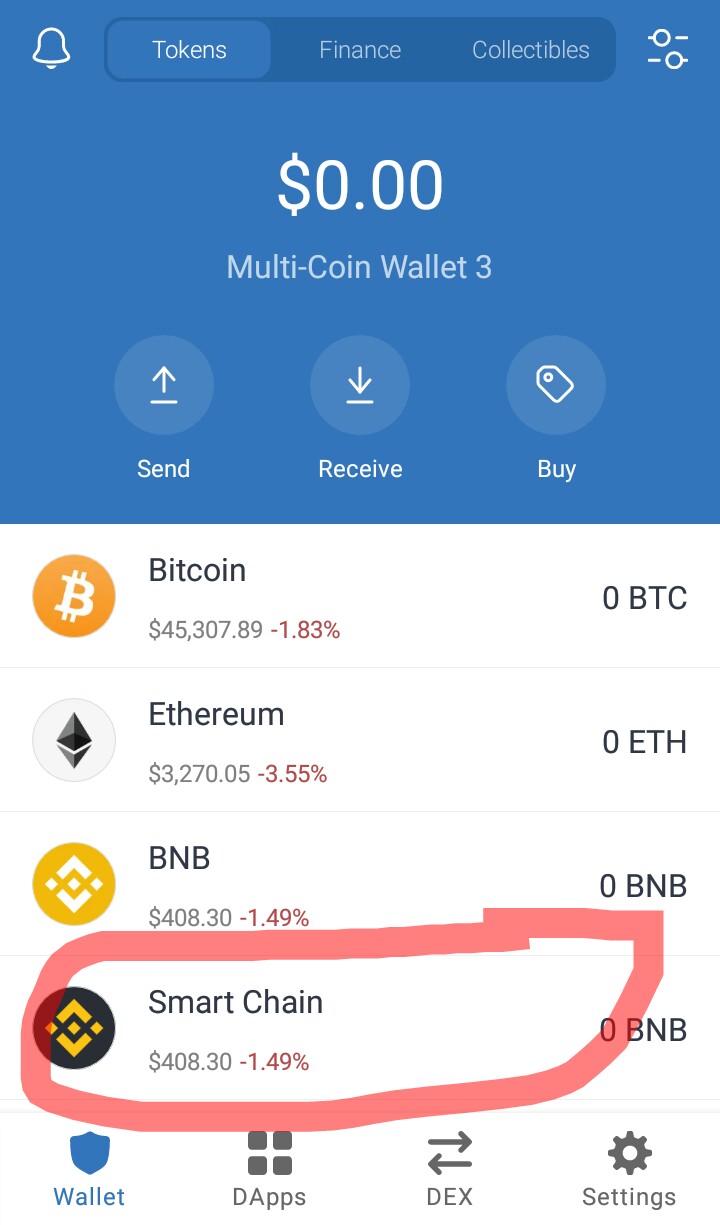 Go back to your binance account, click on wallets at drop-down page and navigate to your BNB balance then click on "Withdrawal", input the address that you've copied from Trustwallet in the address bar and select "Bep20 (BSC)" as the network, input the amount of the BNB you want to send then proceed and authorize your transaction with the confirmation message that would be sent to your phone number and email address
The BNB will arrive at your Trustwallet BNB (SmartChain Version) wallet within a few minutes
The next step in action is to go to your Trustwallet app and navigate to the Dapp page then input "pancakeswap.finance" on the address bar and load
On the next page, click on the Ethereum logo and change to "SmartChain"
Then click on "Connect wallet" and select "Trust Wallet"
Click the three parallel lines at the top left side of the page and navigate to "Trade", then select "Exchange"
Now that you've got to the "Trade" page of Pancakeswap, you need to get the Reef crypto contract address and you can easily get that by navigating to bscscan
Input the amount of BNB you want to swap for Reef crypto and paste the contract address in the tab that indicates "Select a currency
Conclusion
This article is for informational purposes only and should not be regarded as investment advice
Investing in cryptocurrency is subjected to high risk