One of the most widely held crypto assets, Shiba Inu, is said to be on the verge of a tremendous boom. But a drop in the number of trades shows a turn for the worse, and some market analysts say a recovery phase may start very soon.
Shiba Inu whales dump $33 million SHIB
In the last 24 hours, the combined SHIB holdings of the top 5,000 Shiba Inu whales on the Ethereum network have decreased by almost $33 million, as reported by the WhaleStats data aggregator.
WhaleStats shows that the total quantity of SHIB owned by the top 100 whales has decreased dramatically. These whales' SHIB holdings are valued at $158,492,174, down from just over $191.2 million in Shiba Inu. The difference, in this case, is close to $33 million SHIB. This token makes up around 5% of the Shiba Inu whales' entire portfolios.
On-chain data from Santiment also revealed that Shiba Inu whales had perfectly played the market, exiting their positions at price's top this week before the retracement seen in the last 24 hours.
SHIB price falls 13%
Over the past 24 hours, the price of Shiba Inu has dropped by a huge 13% from $0.00001468 to the current price of $0.00001277, wiping out the recent short-term rise. Fundamentally, SHIB is back to where it was at the start of August. Shiba has suffered an overall loss of 26.5% since the 15th of August.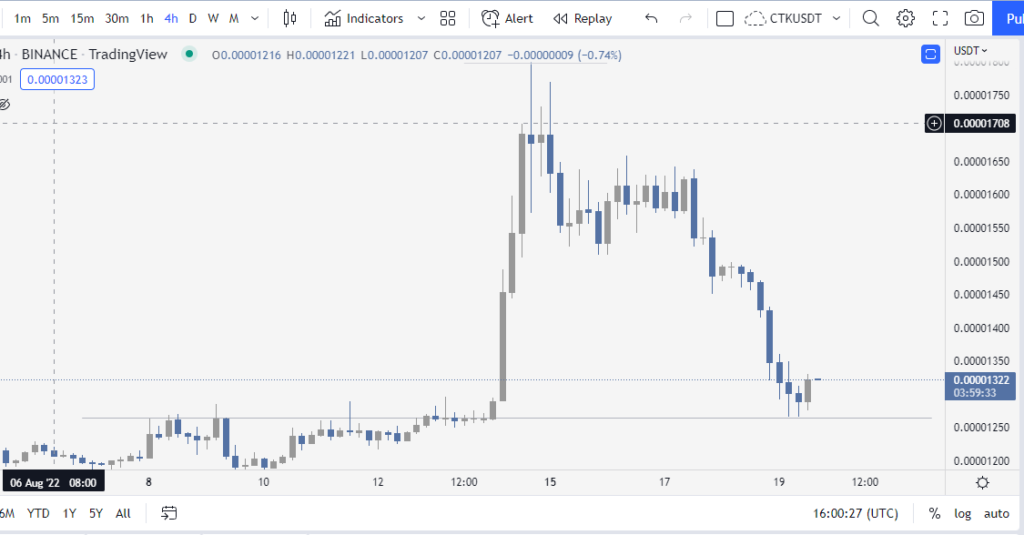 Both Bitcoin and Ethereum started a sudden drop earlier today. The leading crypto has dropped below $22,000 and is presently trading at $21,400. After briefly bouncing off $1,700, the price of Ethereum has now dropped below that level and is continuing to drop.
In other news, the founder of Gokhshtein Media has taken to Twitter to share a hope that the second largest meme coin by market cap, Shiba Inu, will soar to the $0.01 level soon. "I need $SHIB to do me a favor and go to $0.01."