Bitcoin is not out of the woods yet, with another four-digit price drop within minutes, causing over $100 million in liquidations in an hour.
Bitcoin at new three-week low
The price of the leading cryptocurrency dropped again, from around $23,200 to below $21,500. Dropping to a weekly low caused a lot more pain for over-leveraged traders. The previous low was $23,200 yesterday.
It stayed there for most of the trading day, but in the last few hours, it has begun losing value at a rapid rate. On Bitstamp, it had a further price reduction that brought it to a level below $21,500 (on Bitstamp). After that, the asset's value dropped to its new lowest point in more than three weeks – $21,430.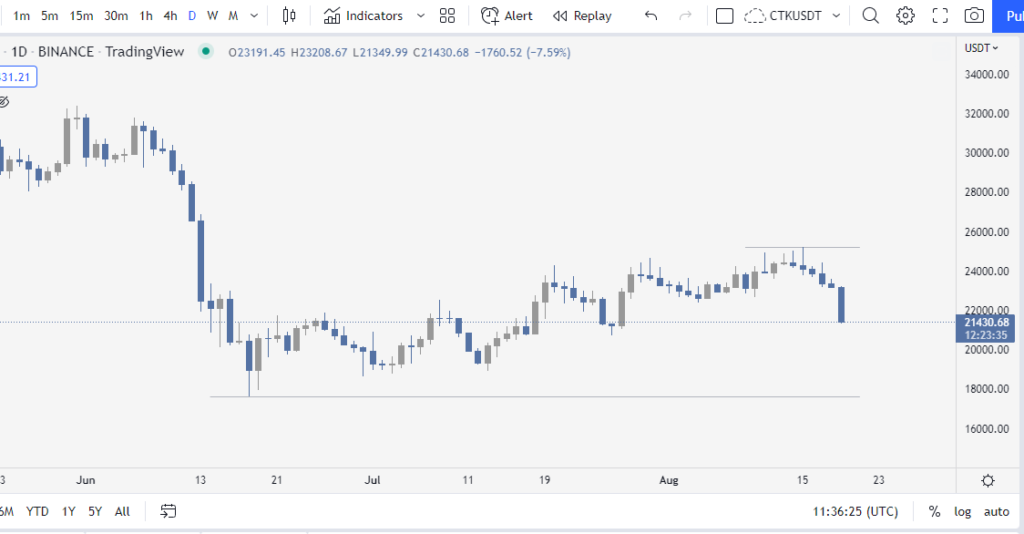 The price of Ethereum has dropped by 5% and is now trading at $1,750. The remaining alternative cryptocurrencies with higher market caps have lost a lot more value, with some losing more than 10%. Several cryptocurrencies, including Cardano, Solana, Dogecoin, Polkadot, Shiba Inu, Avalanche, and Polygon, have lost up to 15% of their value in the last few hours.
Over half a billion liquidated
Traders who over-leveraged have been hurt as a result of this increase in volatility. The total amount of crypto liquidated in the last 24 hours is $575 million. 
The Coinglass data also suggests that the number of traders who lost money is close to 162,307. The liquidated single-largest order took place on Binance and involved Ethereum (ETH). However, most of the liquidated positions are in bitcoin.
Per the data, liquidated BTC positions in the last 24 hours have increased to $216.37 million. followed by ETH at $148.92 million and ETC at $25.4 million.