AMP crypto quiz is part of a learning program hosted by the leading cryptocurrency exchange Coinbase. Users who participate and answer questions in the crypto quiz, specifically on Amp protocol, will be rewarded free money, up to $3 in AMP tokens. 
What is AMP crypto?
AMP is the digitized collateral and asset token of the AMP protocol. The Amp protocol provides digital currencies like Bitcoin, Chainlink, Basic Attention Token, Dash, etc., with verifiable assurance for real-world application. This simply means that AMP serves as a platform for collateralizing asset transfers.
The AMP token was created on the Ethereum blockchain and currently has 42.23 billion tokens in circulation. As of August 15th, the market value of AMP crypto was $0.008221. It has a market cap of $347,126,324 and has lost nearly 93% since reaching an all-time high in June 2021.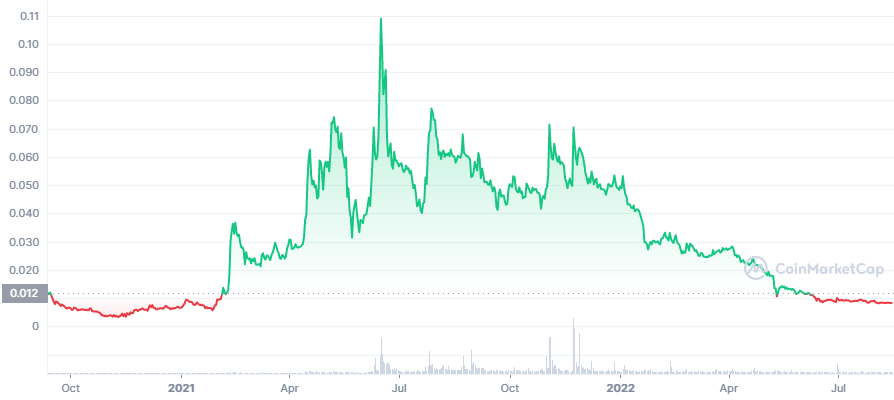 AMP is supported on exchanges like Coinbase, Binance, Gemini, etc.
What is the goal of the Coinbase AMP crypto quiz?
The main objective of the AMP crypto quiz on the Coinbase Learn platform is to enlighten and inform crypto users about the project. AMP crypto quiz features study materials about the Amp protocol, which is available for any Coinbase user to study. Upon completion, the users would be asked questions usually drawn from the studied materials.
Anyone who answers the questions correctly would be rewarded about $3 in Amp tokens. This is one of the easiest ways for newbies to get started in the cryptocurrency world and also an ideal medium for anyone looking to earn free digital currencies. This is basically what the Coinbase Learning Rewards platform is all about.
By watching videos about certain crypto and completing related quizzes, the participants will be rewarded a certain amount of that coin.
Requirements and how to participate and win AMP crypto quiz
You need to follow these steps below to participate and win the AMP crypto quiz on the Coinbase platform.
Register an account: The AMP crypto quiz and other learning rewards materials on Coinbase are restricted to the exchange's users only. So, you need to register an account with Coinbase to participate in the AMP quiz.
Watch Videos: After registration, you can begin by studying the materials and watching the videos provided for the AMP token. These educational tutorials will teach about the AMP protocol and all you need to know to pass the AMP crypto quiz correctly.
Complete the quiz and earn: As explained earlier, after completing the tutorials, you will be provided with a quiz on AMP crypto to answer. You will receive AMP crypto for every quiz you answer correctly. The rewards could be worth up to $3.
Common AMP crypto quiz and answer
Question: What is AMP?
Answer: AMP is a collateral token.
Question: What does AMP provide on the Flexa network?
Answer: AMP provides instant settlement assurance on the Flexa Network.
Question 3: What can you earn by Staking AMP on Flexa?
Answer: You can earn AMP rewards by staking on Flexa.