Recently, there has been much debate over the future of Luna Classic, the original Terra Network's native coin (LUNC).
In an effort to drive up the price of LUNC, a growing number of individuals who want to become wealthy quickly have been advocating for months for a big token burn that would lower the total amount of LUNC.
Their idea seems to be gaining support because the price has steadily increased from $0.0002388 to $0.0002879 since the beginning of the month, which is a 21% increase. But those who had held LUNC for a longer time may have seen gains closer to 200%.
The reason for these gains is that more and more people think that a proposal by several members to tax LUNC transactions by 1.2% may pass. If it does, the number of LUNC tokens in circulation could go down.
What Exactly is the Terra Classic Tax Burn?
This transaction tax was first formally proposed in June of this year. It didn't explain how this would function or what code would be needed in the network's backbone.
A member of the community, Kim Edward, seems to have given a more detailed plan with more information about how the tax would work four days ago on Terra Classic's official forum.
If Kim's post is to be believed, the tax will be levied on all on-chain transactions. However, as centralized exchanges often employ off-chain procedures to settle deals, it will be very difficult to apply the tax on transactions occurring inside these exchanges.
Due to the apparent sincerity of Kim's proposal, many speculate that the implementation of the tax on Terra's LUNC token would mark a watershed moment for the cryptocurrency and cause its value to soar to $1. That's why the token's price has risen so dramatically in the last few weeks.
What is Token Burning?
It's easy to understand how burning tokens work. When there is a scarcity of a good or service, but the demand remains constant, the market will respond by driving up the price. It's not by chance that most of the most successful and generally accepted crypto ventures have a burn function built into their token mechanics. Shiba Inu's developers regularly burn off parts of the coin's supply, and Binance's BNB tokens are also burned every three months, which holders love.
Can Terra Luna's Classic Burn Program Really Pump Prices to $1.00?
According to data provided by CoinMarketCap, there are now 6.15 trillion LUNC tokens in circulation. As of now, a total of $667.75M worth of LUNC has been traded, equivalent to around 2.3 trillion tokens.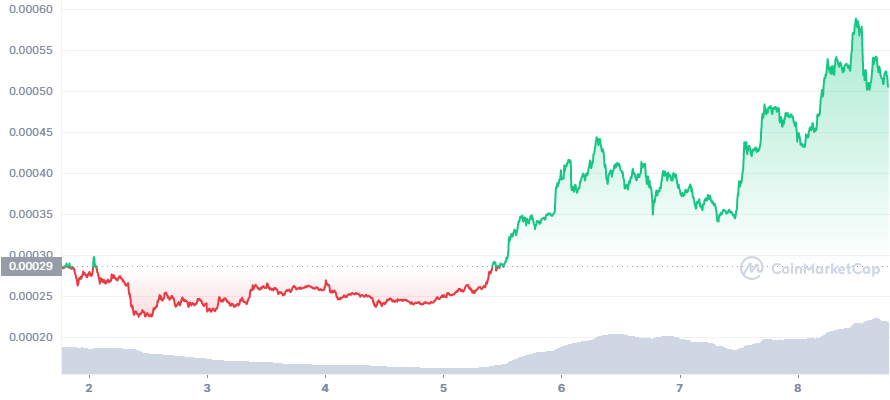 Even if all 6.15 trillion tokens are traded in a single day, the circulating supply will only be reduced by 700 billion.
If the price of LUNC were to rise to $1 per token, the network's market value would be roughly $6 trillion, which is a lot of money for a system that isn't being used to power any dApps and isn't being actively developed by a professional team that can add new features and enhances the system to help it thrive.
Furthermore, CMC data shows that most LUNC trading activity occurs on a small number of centralized exchanges, including Binance, Gate.io, and Huobi. If the community decides to use the 1.2% tax, these exchanges could refuse to do so and decide to take the token off their lists.
The Official Date for LUNC Tax Burn
There is now an official date for the 1.2% burn tax of Terra Luna Classic (LUNC). The plan, which was suggested a few days ago, will become official in the Terra community before September 10 and be put into action before September 20.
This implies that the new LUNA burning tax will be applied to all LUNC (Terra Luna Classic) cryptocurrency transactions this coming September. There will be a burning wallet that receives 1.2% of all transactions.