Welcome to Coindictate, I will be highlighting different best Solana wallets in this article.
But before I proceed, I will like to provide you with in-depth details about the Solana ecosystem and then introduce you to the best Solana wallets currently.
What Is Solana?
Solana is a decentralized blockchain built to enable scalable, user-friendly apps for the world.
Solana is an extremely functional open source project that banks on blockchain technology's permissionless nature to provide decentralized finance (DeFi) solutions.
Solana was launched in March 2020 by the Solana Foundation with headquarters in Geneva, Schweiz.
The Solana protocol is meant to facilitate decentralized app (DApp) creation.
It aims to enhance scalability by introducing a proof-of-history (PoH) agreement combined with the underlying proof-of-stake (PoS) agreement of the blockchain
A significant focus for the Solana Foundation is to make decentralized finance accessible on a larger scale.
Best Solana Wallet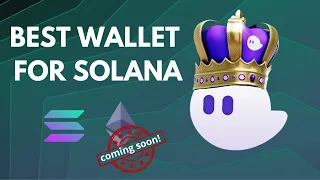 Since the inception of the Solana blockchain, different wallets have emerged which are solely created for the Solana blockchain.
While some wallets may have a loophole, I've highlighted the best Solana wallets with great users experience.
Phantom Wallet Solana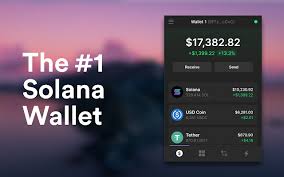 Phantom is a web-based cryptocurrency wallet that makes it safe and easy to store, send, receive, stake, and swap tokens on the Solana blockchain.
It's a wallet that enables you to turn your browser into a crypto wallet.
Phantom is a multi-chain crypto wallet and browser extension created specifically for easy use and management of digital assets as well as for interaction with decentralized applications in the blockchain.
The main mission of phantom is to provide a wide mass of the population with this wallet, with which users will be able to freely use their crypto assets.
At the same time, it's easy to do all these without confusion which in turn will allow even more popularization of the technology and encourage the population to use and participate more actively.
Phantom uses the Solana blockchain for transactions and interaction with decentralized exchanges, NFTs platforms, and other blockchain games.
The phantom wallet is the most famous wallet in the Solana community and has standout to be the main wallet for applications in the Solana blockchain.
In future, they intend to establish interaction with many networks including ethereum.
By the way, if we take a closer look at all the available phantom functions, we will see that this wallet promises to be as secure as possible since developers will never have access to user's data and at the same time for additional security.
You can also easily connect your hardware wallet which I think is extremely convenient and also within the framework of the phantom, you can also easily utilize the built-in DEX (Decentralized Exchange) for the exchange of tokens at the most favourable prices.
Many browsers support Phantom extension and among them are the most popular browsers which are google chrome, Brave browser, Firefox and Safari will also be added very soon which is very cool since more browsers can support this wallet, the more users will be able to use It.
Exodus Wallet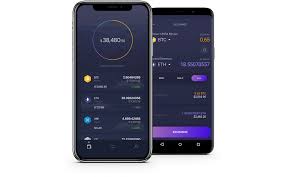 Exodus is a non-custodial wallet and a free software wallet that is used on mobile phones, but it could be used on a desktop. That is a great advantage compared to many other software wallets.
You have private key access and you are in control of your coins, Exodus gives you the option to back up your wallet with a 12-word phrase.
This means that you can always access your wallet anytime on a new computer or if you lose your phone.
That is why keeping your secure phrase offline is important.
A piece of paper would work best and do not share it with anyone, because if someone has your phrase, they can access your wallet from another device.
Another great feature with Exodus wallet is that you can trade coins within the wallet through the P2P (peer2peer) feature and it supports over 100 cryptocurrencies.
This is useful when you want to buy some coins and simultaneously Sell others.
Solflare Wallet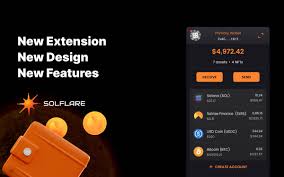 Solflare is a non-custodial wallet that's solely created for Solana users, which allow users to easily store, stake, swap, and send SOL and other Solana compatible token.
It is an all-in-one digital wallet solution for Solana, whether you're a crypto newbie or a jaded DeFi veteran, Solflare is for you.
With Solflare, you can now generate and access your free, non-custodial, digital wallet and easily stake your SOL. Solflare is available on desktop, mobile, and as a browser extension.
Sollet Wallet
Sollet is a web-based cryptocurrency wallet and browser extension that enables you to safely manage assets on the Solana blockchain.
In addition to sending and receiving funds, Sollet also allows you to securely connect and interact with decentralized applications (Dapps) on the Solana blockchain.
Solong Wallet
Solong claims to be an online place to manage all Solana assets and Dapps, all in one plugin wallet to help people manage crypto assets and dapps on Solana.
Key Features
Create and import Solana accounts.
Manage multiple accounts.
Export mnemonic words.
Send and receive SOL & SPL tokens.
Mint tokens.
Add SPL tokens.
Authorize Solana Dapps and manage authorizations.
Sign transactions from 3rd party Dapps.
Mainnet, testnet, devnet & localnet supported.
English & Chinese supported. (more languages coming)
Login via Torus
Associate account with names
Conclusion
Coindictate authors may or may not have a vested interest in any of the mentioned projects and businesses.
None of the information provided in this article is investment advice nor is it a replacement for advice from a certified financial advisor.
The views expressed in this article are those of the author and do not necessarily reflect the official policy or position of coindictate