The number of available automated teller machines (ATMs) for cryptocurrencies, has been increasing significantly since the new year. The increase can be related to the growing attention of the public for digital currencies, especially Bitcoin. Overall, there are currently more than 15,000 Bitcoin ATMs available in the world, according to the information on Coin ATM Radar.
What are Bitcoin ATMs?
Bitcoin or crypto ATMs are kiosks that allow people to purchase or sell their cryptocurrencies like Bitcoin, Ether, Bitcoin Cash, etc., using either cash or debit cards. The machines are one other ways to access cryptocurrencies, aside from exchanges. They offer a similar user experience as the regular ATMs, except in this case, the users are basically transacting with digital currencies.
As per Coin ATM Radar, a total of 15,124 Bitcoin ATMs have been deployed globally, and 24 of these machines are presently available for Australians to buy and sell cryptocurrencies. Ten of these crypto ATMs are available in Melbourne, followed by Sydney with eight machines. Other cities with crypto ATMs include Adelaide (3), Launceston (1), Brisbane (1), and Townsville City (1).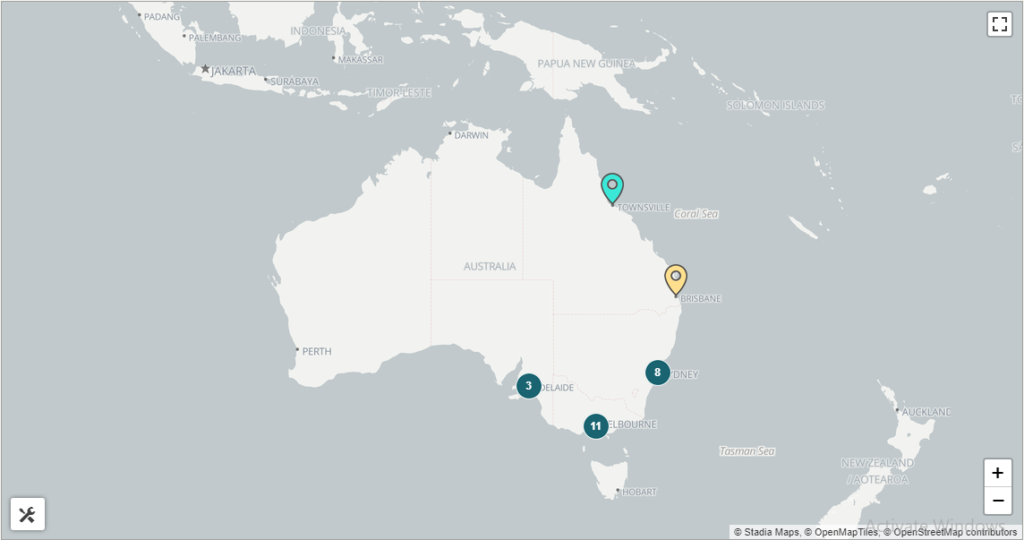 Global Crypto ATMs
A total of 1,248 crypto ATMs have been installed since 2021. However, on the global count, the United States still leads the pace with 12,752 available ATMs. Canada follows the list with 1,191 ATMs. These machines are mostly serving as a good buying point for cryptocurrency, as Coin ATM Radar showed that 76.3 percent of the all the crypto ATMs are used for buying crypto only, while 23.7 are used for both buying and selling.
The installation rate of these machines are likely to increase in Australia and the world at large, as more people accept and transact with cryptocurrencies daily.