It looks like the early weeks of March are going to be favoring these four particular cryptocurrencies – Bitcoin (BTC), Ether (ETH), Binance Coin (BNB), and Cardano (ADA) – because these four cryptos posted slight growth in value, although ADA rose above BNB. Following the current price movements, it looks like there might also be a reshuffle between BNB and ADA.
Already, Bitcoin has gone up the chart this week, unlike last week, where it went down to about $47,000. Bitcoin still maintained its pace and got its head back in the game even after we weren't too sure about it last week. It sure looks like these coins won't be giving any chance to other cryptos a place on the chart, as they seem to keep pushing forward and maintaining their positions. XRP was bearish this past week, but it still hasn't been able to take the place of DOT and ADA.
Here is the highlight of the Weekly Crypto Performance report:
1. BTC moved from $47,000 to $49,000 from just last week till this week. The price of BTC was about $50,000 in the early hours of Monday (today).
2. ADA and BNB are doing a great job on the charts. Its presence for two weeks now shows that almost any cryptocurrency can also make it there.
Our Weekly Crypto Performance Report in Detail
1. Bitcoin: The king of it all
The Bitcoin bulls will be eyeing a return to $50,000 to bring back $55,000. The current price of Bitcoin is quite unstable as it keeps moving swiftly from $49,000 to $50,000. It was a bearish week for the rest of the majors, though.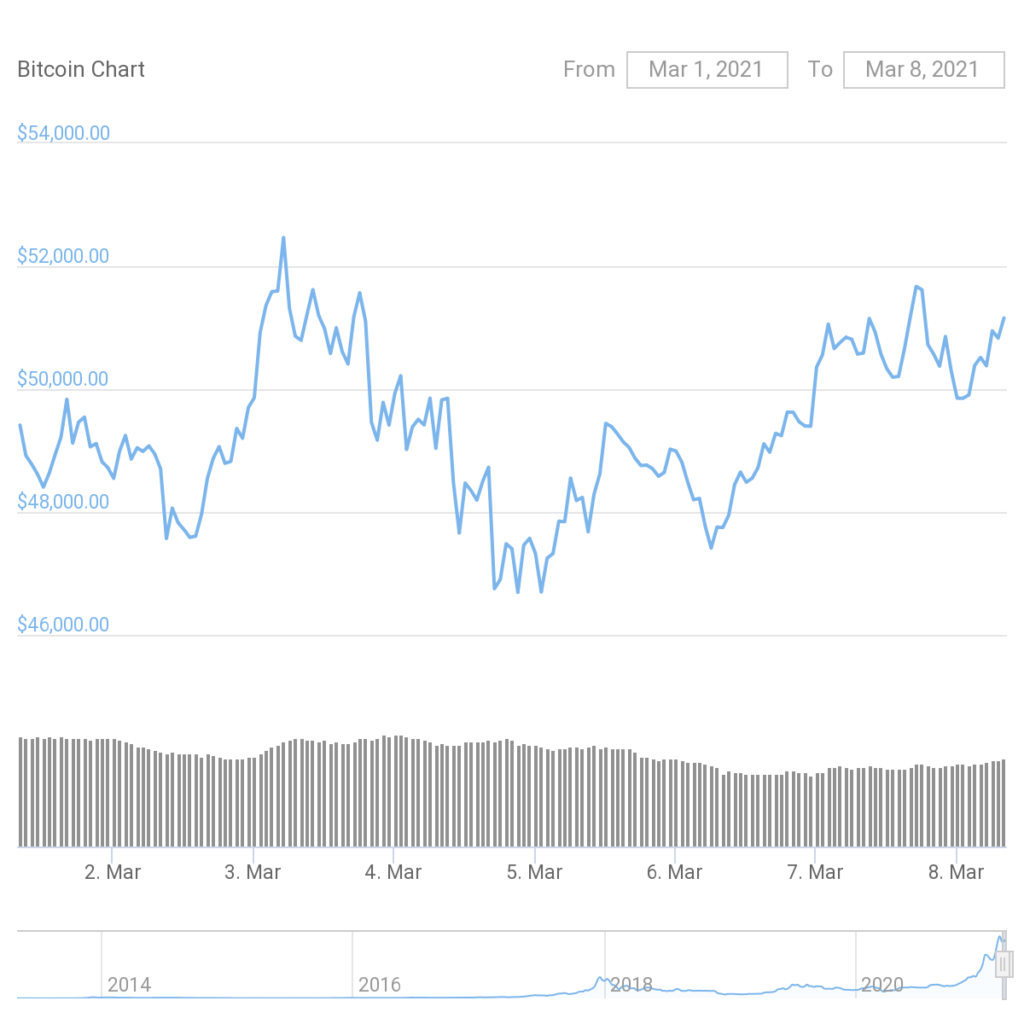 Bitcoin's Weekly Stats
Bitcoin started the week with $51,092
Bitcoin's current price is $50,262 during press time.
On the weekly count, BTC increased by 6.03%
Summary: If $100 were invested in BTC, you would have a total of $106.
2. Ethereum: Second in command
Ethereum rose by 4.63% by Sunday. It reaches its final intraday hour at $1,735 but ended the week at 1,700. Just last week, we could remember that Ethereum was $1,800, and even proceeding d to reach an intraday high of $1,900.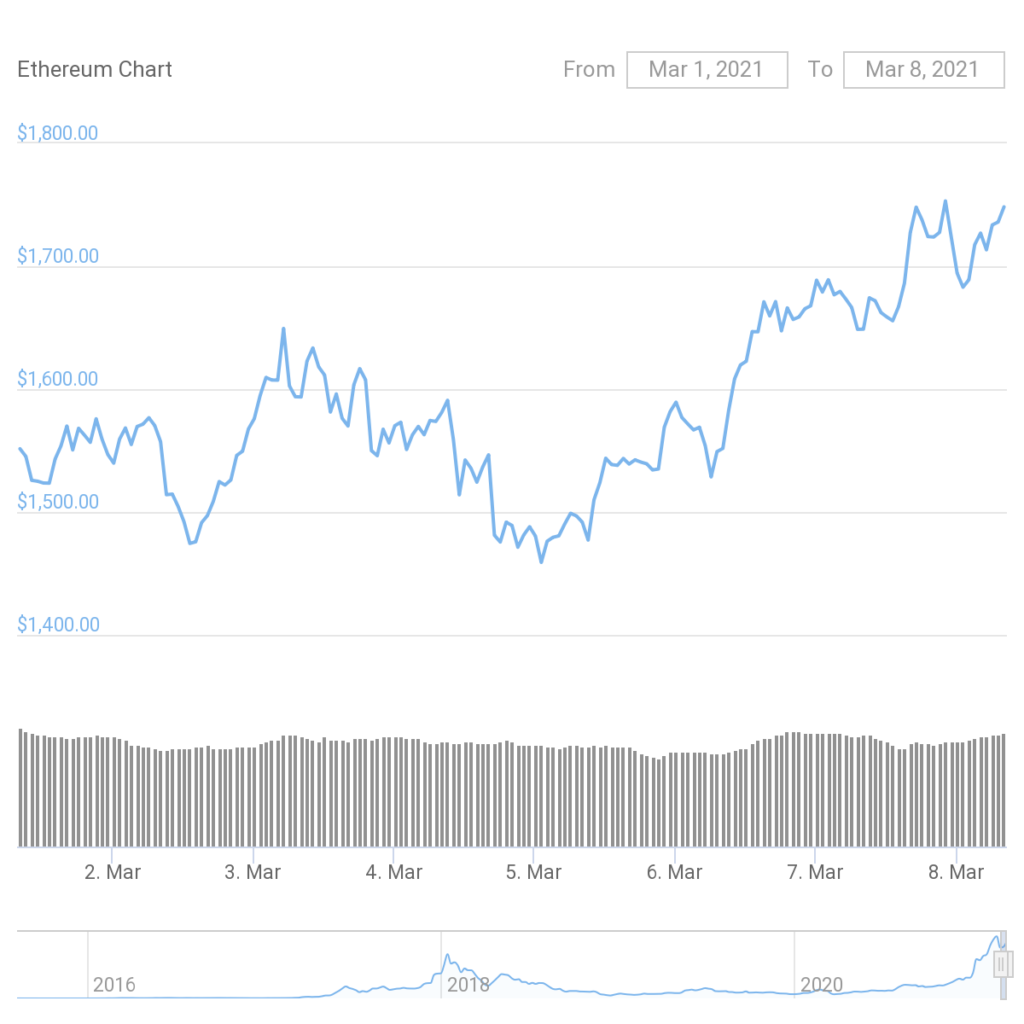 Ethereum's Weekly Stats
At the beginning of the week, Ethereum was at $1,505.
The current price of Ethereum is $1,717.
On the weekly count, Ethereum increased by 14.28%
Summary: If $100 were invested in ETH last Monday, you would have a total of $114.
3. Binance coin: Steady moves
Binance coin didn't increase as much as we hoped; instead, it decreased, but at a low rate. It didn't stop it from being on this chart, though.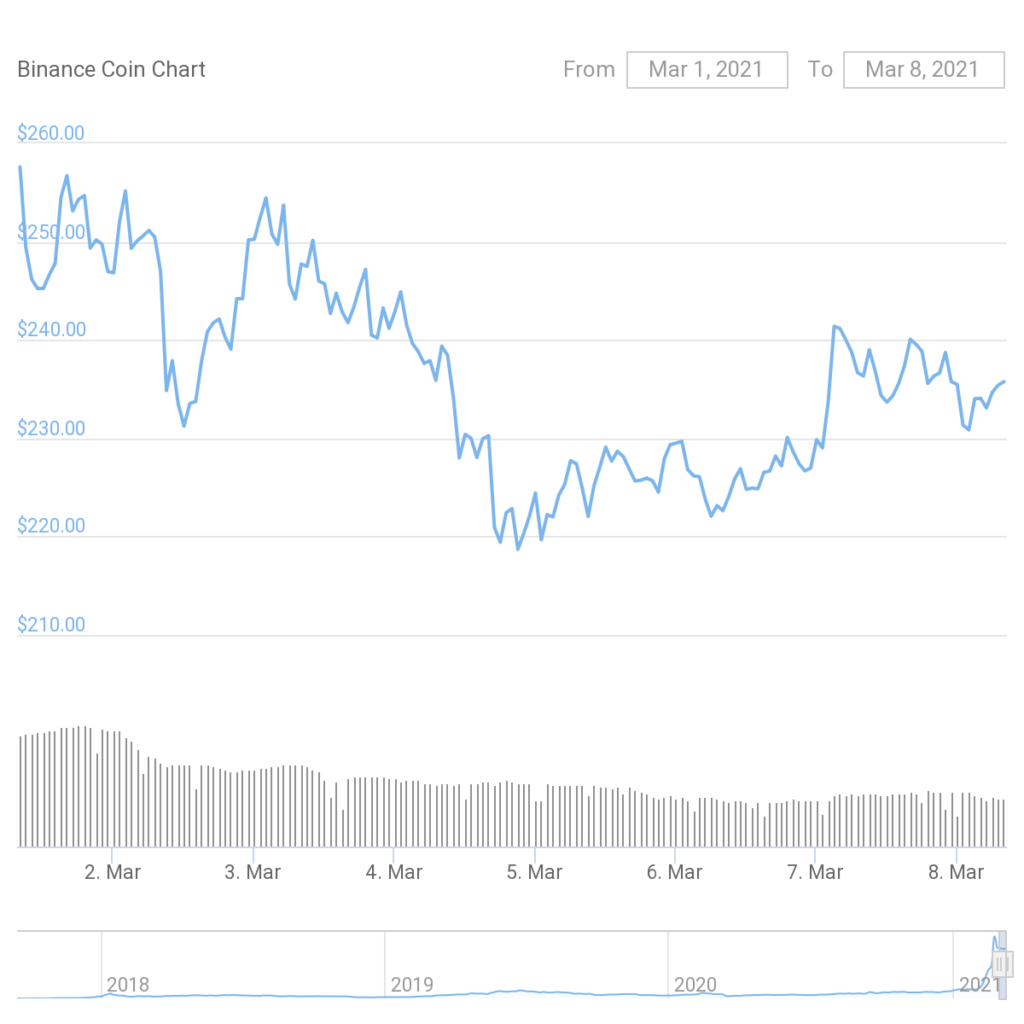 Binance Coin's Weekly Stats:
At the beginning of this week, the Binance coin was $236.
Its current price is $233.
On the weekly count, Binance coin decreased by 1.25%
Summary: If $100 were invested in BNB last Monday, you would have a total of $99.
4. Cardano: Soaring higher
In February, Cardano overtook major cryptos, US dollar stablecoin(USDT) and Binance Coin(BNB), and stayed right behind the two largest cryptos, BTC and ETH.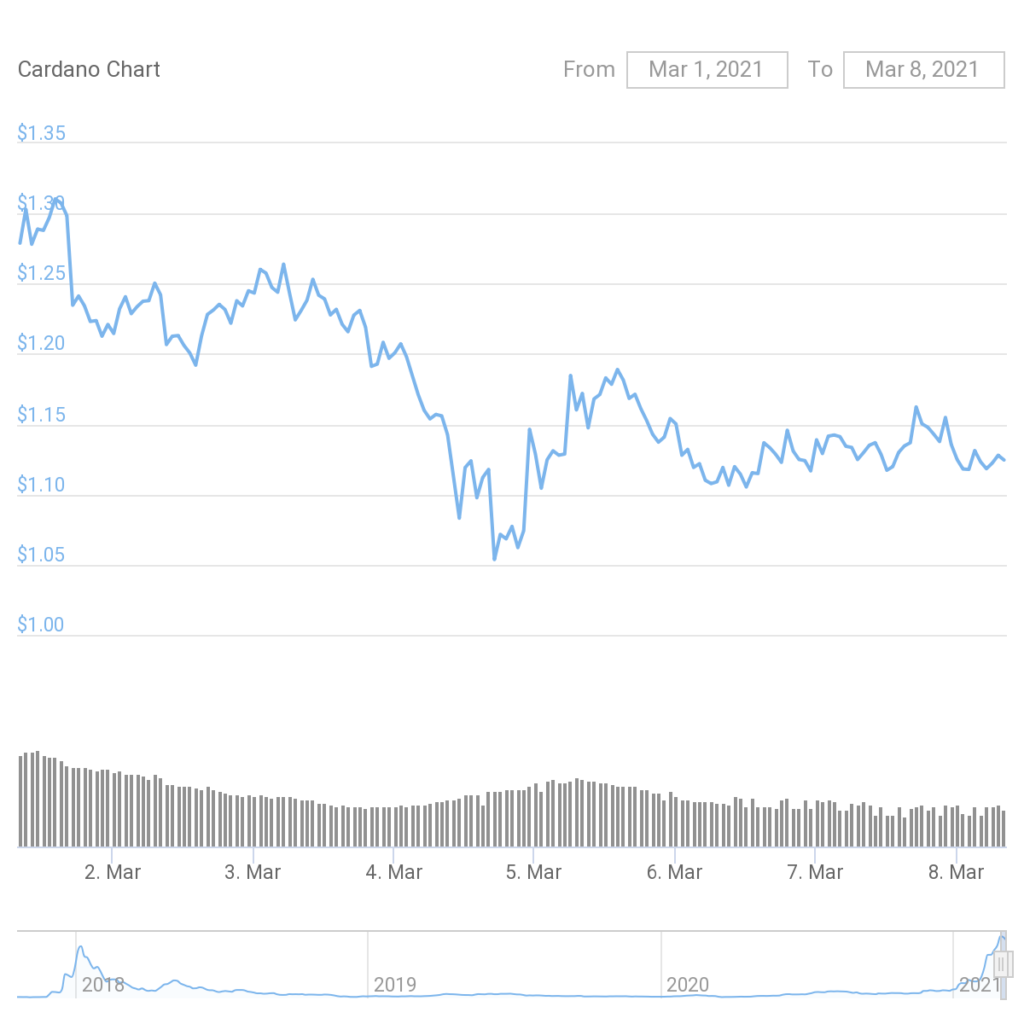 Cardano's Weekly Stats:
This week, the price of Cardano started at $1.26.
The price is currently $1.12.
The weekly count of Cardano decreased by 11.80%
Summary: If $100 were invested in Cardano last week, you would have a total of $89.