Welcome to Coindictate Omi coin price prediction and future analysis.
In this article, I will be giving you insight into Omi price prediction in multiple years and I will also give you in-depth information that you need to know about the Omi coin
Let's dive in without further ado.
What Is ECOMI?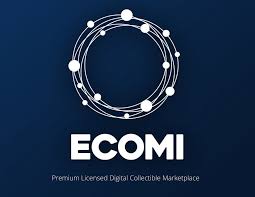 ECOMI is a Singapore-based technology company in the digital collectible space. The company has created VeVe, a blockchain-based digital collectibles marketplace, for users to buy and share their collectibles across the social network service.
ECOMI is made up of two different elements: the former ECOMI Collect ecosystem (now known as VeVe) and the ECOMI Secure Storage Wallet.
VeVe contains the VeVe store, a second-hand market, an augmented reality showroom, and a social feed.
ECOMI allows users to both buy and sell digital collectibles, as well as show off their items with VeVe's social media aspect. VeVe also has brand partnerships with well-known licensors in the traditional collectors market, as mentioned, including many D.C. characters like Batman and Wonder Woman.
VeVe allows users to create virtual showrooms to share their collectibles with other users globally, both on their phones and in augmented reality form that allows you to physically walk around these virtual settings. The augmented reality of VeVe means that you can also place your collectibles around you in AR.
What Is OMI?
The OMI token is a utility token of the ECOMI ecosystem, that is used as a medium of exchange when a user buys, sells, or trades their digital collectibles on the VeVe platform.
OMI also ensures the immutable record of ownership for the digital collectibles.
OMI has a total supply of 750,000,000,000 OMI and 166,285,821,196 OMI as the circulating supply, it has reached its ATH at 0.0133 with a market capitalization of $894,591,240.65
Should You Buy Omi?
Taking into consideration, the project and activeness of the Ecomi community, you may want to invest in this project by purchasing coin.
The question is, is OMI worth your investment?
Omi can be regarded as a good investment because it powers the digital collectibles marketplace and it's no news that digital collectibles are making wave in the cryptocurrency and blockchain sphere.
OMI Price Prediction 2021
| Month | Average Price ($) | Change (%) |
| --- | --- | --- |
| Mar 2021 | $0.0073780345 USD | 33.98 % |
| Apr 2021 | $0.0088522342 USD | 60.76 % |
| May 2021 | $0.0087891796 USD | 59.61 % |
| Jun 2021 | $0.0089084295 USD | 61.78 % |
| Jul 2021 | $0.0080664394 USD | 46.49 % |
| Aug 2021 | $0.0092234632 USD | 67.5 % |
| Sep 2021 | $0.0071791926 USD | 30.37 % |
| Oct 2021 | $0.0074083368 USD | 34.54 % |
| Nov 2021 | $0.0073317199 USD | 33.14 % |
| Dec 2021 | $0.0086159482 USD | 56.47 % |
OMI Price Prediction 2022
| Month | Average Price ($) | Change (%) |
| --- | --- | --- |
| Jan 2022 | $0.0083668943 USD | 51.94 % |
| Feb 2022 | $0.0097799535 USD | 77.6 % |
| Mar 2022 | $0.0104199501 USD | 89.23 % |
| Apr 2022 | $0.0094260984 USD | 71.18 % |
| May 2022 | $0.0104650409 USD | 90.04 % |
| Jun 2022 | $0.0107050020 USD | 94.4 % |
| Jul 2022 | $0.0085624565 USD | 55.49 % |
| Aug 2022 | $0.0108625016 USD | 97.26 % |
| Sep 2022 | $0.0084977391 USD | 54.32 % |
| Oct 2022 | $0.0106883556 USD | 94.1 % |
| Nov 2022 | $0.0086807795 USD | 57.64 % |
| Dec 2022 | $0.0095798556 USD | 73.97 % |
OMI Price Prediction 2023
| Month | Average Price ($) | Change (%) |
| --- | --- | --- |
| Jan 2023 | $0.0111480274 USD | 102.45 % |
| Feb 2023 | $0.0101459124 USD | 84.25 % |
| Mar 2023 | $0.0135574235 USD | 146.2 % |
| Apr 2023 | $0.0113412953 USD | 105.96 % |
| May 2023 | $0.0111015135 USD | 101.6 % |
| Jun 2023 | $0.0108413675 USD | 96.88 % |
| Jul 2023 | $0.0120273006 USD | 118.42 % |
| Aug 2023 | $0.0129383214 USD | 134.96 % |
| Sep 2023 | $0.0136411116 USD | 147.72 % |
| Oct 2023 | $0.0128654522 USD | 133.64 % |
| Nov 2023 | $0.0112971370 USD | 105.16 % |
| Dec 2023 | $0.0105574734 USD | 91.72 % |
OMI Price Prediction 2024
| Month | Average Price ($) | Change (%) |
| --- | --- | --- |
| Jan 2024 | $0.0120237389 USD | 118.35 % |
| Feb 2024 | $0.0138150715 USD | 150.88 % |
| Mar 2024 | $0.0153928044 USD | 179.53 % |
| Apr 2024 | $0.0130210628 USD | 136.46 % |
| May 2024 | $0.0134421766 USD | 144.11 % |
| Jun 2024 | $0.0159137827 USD | 188.99 % |
| Jul 2024 | $0.0152080312 USD | 176.18 % |
| Aug 2024 | $0.0126498446 USD | 129.72 % |
| Sep 2024 | $0.0142732849 USD | 159.2 % |
| Oct 2024 | $0.0118324756 USD | 114.88 % |
| Nov 2024 | $0.0119715221 USD | 117.4 % |
| Dec 2024 | $0.0124798521 USD | 126.63 % |
OMI Price Prediction 2025
| Month | Average Price ($) | Change (%) |
| --- | --- | --- |
| Jan 2025 | $0.0181888720 USD | 230.31 % |
| Feb 2025 | $0.0169277908 USD | 207.41 % |
| Mar 2025 | $0.0152539392 USD | 177.01 % |
| Apr 2025 | $0.0164222419 USD | 198.23 % |
| May 2025 | $0.0173580729 USD | 215.22 % |
| Jun 2025 | $0.0191698906 USD | 248.12 % |
| Jul 2025 | $0.0145991093 USD | 165.12 % |
| Aug 2025 | $0.0172759781 USD | 213.73 % |
| Sep 2025 | $0.0154609133 USD | 180.77 % |
| Oct 2025 | $0.0166533878 USD | 202.42 % |
| Nov 2025 | $0.0191656011 USD | 248.05 % |
| Dec 2025 | $0.0170038238 USD | 208.79 % |
OMI Price Prediction 2026
| Month | Average Price ($) | Change (%) |
| --- | --- | --- |
| Jan 2026 | $0.0171451370 USD | 211.36 % |
| Feb 2026 | $0.0187765341 USD | 240.98 % |
| Mar 2026 | $0.0171726286 USD | 211.85 % |
| Apr 2026 | $0.0203730522 USD | 269.97 % |
| May 2026 | $0.0180343861 USD | 227.5 % |
| Jun 2026 | $0.0193236239 USD | 250.92 % |
| Jul 2026 | $0.0206229584 USD | 274.51 % |
| Aug 2026 | $0.0186837587 USD | 239.3 % |
| Sep 2026 | $0.0190531709 USD | 246 % |
| Oct 2026 | $0.0184818647 USD | 235.63 % |
| Nov 2026 | $0.0212880626 USD | 286.59 % |
| Dec 2026 | $0.0178505604 USD | 224.17 % |
OMI Price Prediction 2027
| Month | Average Price ($) | Change (%) |
| --- | --- | --- |
| Jan 2027 | $0.0200316418 USD | 263.77 % |
| Feb 2027 | $0.0238365957 USD | 332.87 % |
| Mar 2027 | $0.0230381060 USD | 318.37 % |
| Apr 2027 | $0.0209276104 USD | 280.04 % |
| May 2027 | $0.0212699833 USD | 286.26 % |
| Jun 2027 | $0.0236958634 USD | 330.32 % |
| Jul 2027 | $0.0194759231 USD | 253.68 % |
| Aug 2027 | $0.0229565135 USD | 316.89 % |
| Sep 2027 | $0.0207664787 USD | 277.12 % |
| Oct 2027 | $0.0209480447 USD | 280.42 % |
| Nov 2027 | $0.0217988236 USD | 295.87 % |
| Dec 2027 | $0.0238211661 USD | 332.59 % |
OMI Price Prediction 2028
| Month | Average Price ($) | Change (%) |
| --- | --- | --- |
| Jan 2028 | $0.0242974499 USD | 341.24 % |
| Feb 2028 | $0.0244931422 USD | 344.79 % |
| Mar 2028 | $0.0238537713 USD | 333.18 % |
| Apr 2028 | $0.0269510898 USD | 389.43 % |
| May 2028 | $0.0231462817 USD | 320.34 % |
| Jun 2028 | $0.0226032461 USD | 310.47 % |
| Jul 2028 | $0.0232112058 USD | 321.51 % |
| Aug 2028 | $0.0237571440 USD | 331.43 % |
| Sep 2028 | $0.0252521895 USD | 358.58 % |
| Oct 2028 | $0.0220987783 USD | 301.31 % |
| Nov 2028 | $0.0226114760 USD | 310.62 % |
| Dec 2028 | $0.0243752374 USD | 342.65 % |
Conclusions
This article is for informational purposes only and should not in any way be regarded as investment advice, investing in cryptocurrency is subjected to high risk