There have been several controversies online about Crypto Crew University (CCU). While some people think that the lessons and courses offered by this so-called university are not worth it, some others dropped their opinion that it's legit.
In this article, we will be discussing what Crypto Crew University is all about, reviews of their courses, and the credibility of the academy overall. Furthermore, we shall look at the background of CCU and its YouTube channel, which has a huge number of followers. 
What is Crypto Crew University?
Crypto Crew University is an online academy that focuses on inculcating their student with cryptocurrency knowledge.
The major aim of creating the online university is to teach their students how to trade the crypto market effectively and also teach different strategies to trade cryptocurrency to become successful cryptocurrency traders.
CCU is primarily focused on helping their students with resources to remove the stress that's always incurred from trading cryptocurrency while also gaining an efficient strategy and getting confidence in their trades.
According to the official website, Crypto Crew University courses have changed the lives of people who have enrolled in the courses. The complex topic is made incredibly simple in the courses, with dominant step-by-step strategies.
Background of Crypto Crew University founder
The founder of Crypto Crew University, whose name is Steve Courtney, was brought up in a family that is not financially stable. Steve decided and wished to break the chain of poverty in their family, and he embarked on trading the financial market when he was 16 years old.
Steve started his trading journey in the Stock market and later shifted to the cryptocurrency market. However, Steve saw how most traders are losing money in the financial market because they don't have experience and enough knowledge about winning strategy to stay in profit in the volatile market.
Hence, Steve perceived in his mind that it was his obligation as a successful trader to teach other traders how to trade the crypto market effectively. That's what brought up his idea to package his 19 years of trading experience game-changing course.
Steve understands how hard life can be when someone comes from a poor family; thus, he makes helping others to understand the cryptocurrency market and how to trade it for profit by launching the Academy – Crypto Crew University.
CCU YouTube channel
Steve understands that everyone willing to enroll in the courses may not be financially stable to afford it; hence, he created a Youtube channel in the name of his academy – Crypto Crew University.
The Youtube channel was created to constantly showcase informative and educative content to the public. All the video comprises different strategy to trade the cryptocurrency market and timely news and information in the cryptocurrency market.
As of February 3, the CCU Youtube channel had up to 217,000 subscribers with over 15 million views from more than 400 videos uploaded since its launch in May 2017.
Crypto Crew University course review
The Crypto Crew University offers three courses which are Course Bundle, Indicator Bundle, and All in 1. Before we review "Crypto Crew University" as a project, let's explore what the course entails.
Course Bundle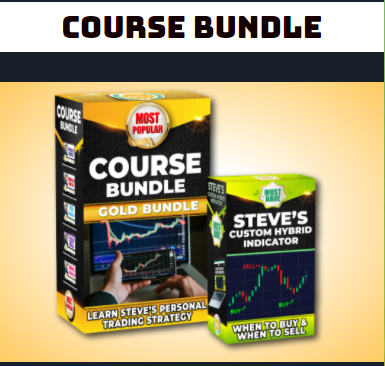 This course is solely created for newbies in the cryptocurrency market and also for anyone that's already been in the crypto space for many years. As acclaimed on their website, the course can be a perfect tool to learn how to trade and invest effectively in the crypto market, most especially like the Academy founder.
Steve will walk users through in becoming a pro trader and a successful long-term investor! It's perfect for anyone that wants to learn when to buy and when to sell as well as powerful tips to maximize profit. In this course, students will learn Steve's trading and investing strategy for day trading, swing trading, and long-term investment.
The student will master how to set up their first chart, Tradingview tips, and tricks, how to find the best altcoins, chart patterns, Fibonacci retracements, Elliott Wave Theory, MACD, RSI, Stoch RSI, candlesticks, trend reversal patterns, head & shoulders, rising and falling wedges, flag patterns, pennants, engulfing candles, Doji candlesticks, triangle patterns and many more.
Indicator Bundle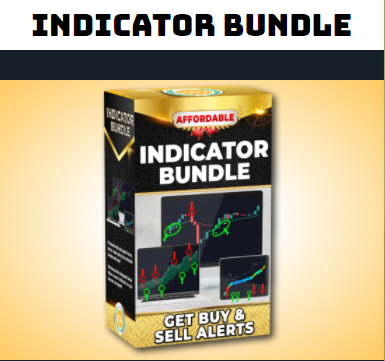 Indicator Bundle is the second course in the Academy which is created as a system to help any student that buys the course save time and get a buy and sell alert to maximize profit in trading.
It was claimed to be a system solely created for day traders, swing traders, and long-term holders. It can be utilized effectively in any cryptocurrency and as well in the stock market.
All In One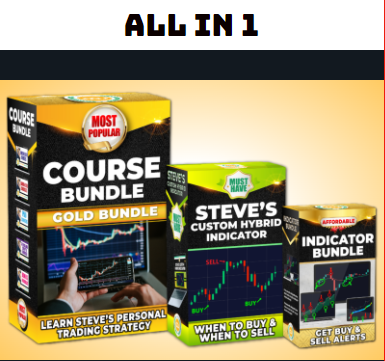 This course was created as a compilation of the Course bundle and Indicator Bundle in one course. It comprises values that are included in the two-course.
Crypto Crew University Review
While there are many negative reviews about the Crypto Crew University courses, there are also positive reviews online. Let's explore different reviews about the courses.
There are many negative reviews on Twitter and all over the internet, claiming the fact that the course is nothing but trash and then it's overpriced; the image below includes one of the bad reviews.

However, there are also many positive reviews on Trustpilot about the course and very few negative reviews. Also, the reviews on the website speaks well about all the courses offered by CCU. However, some people believe those where probably fake or paid reviews.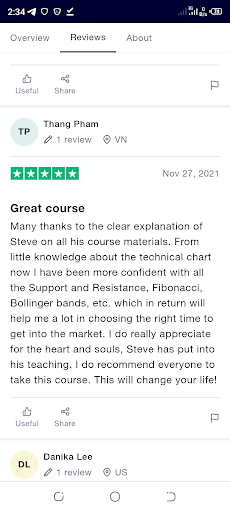 One of the bad reviews we can discover on TrustPilot and the CEO response to the review goes thus;
I purchased Steve's course "How to trade like a PRO" in September 2019. Here I want to share my opinion about Class :
-Awful quality of videos: There were just a series of bad edited YouTube Videos.
-Superficial guide through exchange Binance. Only basic features were covered. You get more information on Binance itself or YouTube for free.
-Trading with too many indicators. It is all about 3 Indicators: RSI, Stochastic RSI, and Money Flow Index. Focusing only on indicators´ checkmarks instead of price action itself.
-Confusing trading strategy with many moving parts. In addition, the strategy is comprised of one lesson for day trading, swing trading, and investing. I have missed more examples and live trades from Steve as a Mentor.
-A insufficient way how to pick the altcoins: Steve doesn't cover any fundamental metrics, he has just introduced the coinmarketcap website.
-He should not talk about crypto taxes in different countries at all! Every country has its tax laws, which change constantly.
Summary: Creator promises a lot, but he delivers a sloppily made course and the content isn't explicit enough. I've stopped using Steve's strategy, because it simply doesn't suit me, and it underperformed Bitcoin in the entire 2020. After 1 year of trials and learning, I've started trading without Steve's strategy and so far I have managed to grow my portfolio significantly.
I think this course is overpriced and I wouldn't recommend it; he said
The CEO replied:
Hey Jure, thanks for the review and I hope you're having a great day!
If there is any confusion with the Courses or material please send me an email as you have email support even though you only signed up for 1 single Course. 🙂
By signing up to the Pro and skipping the Beginner, Intermediate, and Advanced you have missed a ton of pieces to the puzzle along with the fundamentals I teach to go with my Hybrid strategy as each Course is built off the course before it so I can understand why it may seem confusing to you. This is also why we stopped selling Individual Courses.
As for the quality, you are right! However, we have since then updated and re-filmed 90% of our Courses as well as created professionally designed notes because many students had the same feedback from 2019 and 2020.
Looking into the different reviews, both negative and positive. Bad reviews are coming from people that are not pleased with the price of the course being $10k as they believed that it's awkward to charge a such huge amount of money.
One red flag that we're able to discover is that there's no tangible information about the team behind the Academy and the education and career of the CEO except trading is not revealed.
Conclusion
We can conclude that Crypto Crew University may be legit as their youtube channel is full of constant educative and educative content. However, this article is for informational purposes only and shouldn't be considered a recommendation to get enrolled in the Crypto Crew University nor to blackmail the Academy.